Main content
Business Intelligence Certificate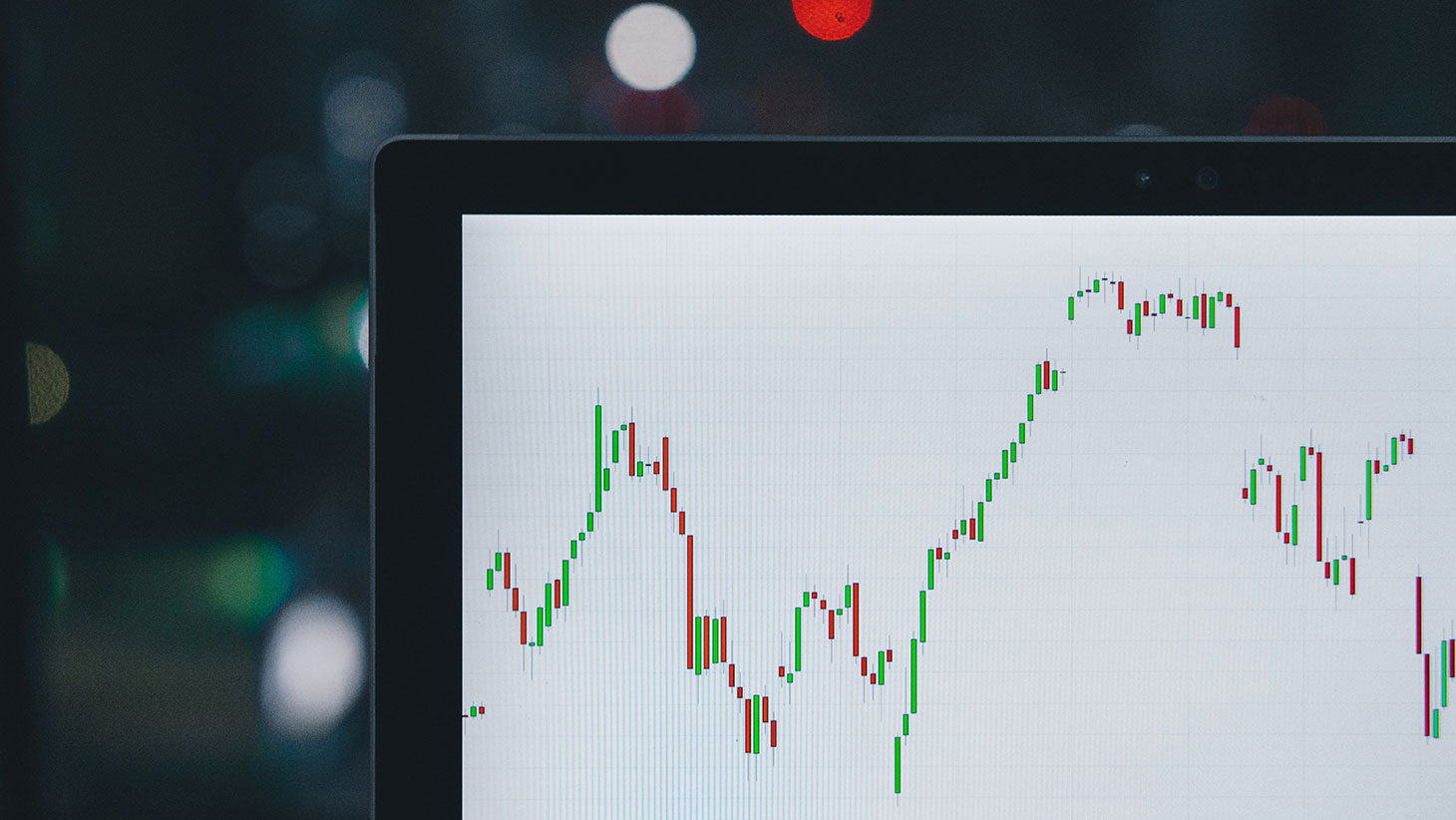 Data scientists are in high demand – the position ranked No. 1 on Glassdoor's recent 'Best Jobs in America' study for four straight years and remains one of the top picks for 2020. Our Business Intelligence program offers a powerfully effective hands-on learning style -- students learn by doing, not by watching. How do we make sure you get the maximum benefit from our program? Participate in one of our webinars and find out for yourself why our students have been so satisfied -- and successful -- completing this program.
Business intelligence (BI) is a branch of data analytics that supports the process of converting raw data into actionable business and operational insight for improved decision-making and enhanced organizational efficiencies. The field encompasses techniques such as query generation, data mining, data modeling and analysis, creation of dashboards and visualization charts, and production of analytics reports.
Our course introduces participants to the field of Business Intelligence (BI), with emphasis on descriptive analytics. The program employs applied training techniques with participants forming data analytics teams to solve business problems and identify solutions, practically applying learned concepts to real-world cases.
I wanted to reach out and say thank you for your amazing program and all the support along the way. Today is my first day at a new job as a Business Analyst for The Home Depot (sourcing team and supply chain logistics). I am finally taking the first step towards an actual career, and I couldn't have done it without the wonderful team at Emory.

I am super excited and I have great confidence in the abilities and knowledge that I gained while working with you all. I look forward to a bright and successful future that started on the day I signed up for the BI program. Thanks again!

- Katie B. on June 15, 2020
Program Objectives
Upon successful completion of this intensive program, participants will be able to:
Demonstrate an understanding of the fundamentals of BI, potential applications of BI and its role in the field of data analytics
Apply the basics of SQL, its applicable data commands, basics of database queries, data aggregation, sorting, grouping, and summarization
Apply the fundamentals of data mining, applicable techniques, functionalities, algorithms, and major challenges in the practice of data mining and descriptive data analytics
Employ data analytics to gain insight about business operations, solve problems and create solutions for corporate and organizational issues
Practice presentation and visualization techniques and storytelling using Tableau
Apply learning to real-world business projects
Practice data collection, data mining and data loading by using applicable advanced features of Excel
Produce evidence-based, tactical and strategic decisions toward organizational viability and competitiveness
PREREQUISITES
Students interested in this program should have already earned a degree or equivalent practical experience in any of the following fields: business, accounting, banking and finance, mortgage lending, insurance, science, engineering, or IT.
Technology Requirements
Students are required to possess intermediate-level Excel knowledge including an understanding of workbooks, data entry, formatting, sorting/filtering, formulas, and charts.
Unsure as to the level of your Excel knowledge? Email harjman@emory.edu to request an assessment test or enroll in one of our Microsoft Excel Level 2: Excelling at Excel class options -- plus get a 10% Excel course discount with promo code BUSINTELL
About Business Intelligence
Organizations are turning to Business Intelligence (BI) to address the challenges of how to utilize vast amounts of data. BI includes technologies, applications, infrastructure and tools, and best practices enabling access to and analysis of information to support informed business decisions.
BI equips organizations with the advantages of faster decision-making, real-time performance measurement, greater insights into customer behavior, enhanced quality of information, improved ability to effectively estimate threats and opportunities, increased sharing of information with better efficiency and communication, reduced equipment downtime, and more.
The increase in both quantity and variety of these large volumes of data has intensified the need for BI tasks, including an emerging demand for data related to mobile analytics.
Who is it for?
This course is intended and is best suited for the following prospective participants:
Individuals with an interest in data analytic careers
College graduates with a bachelor's or associate degree, or equivalent practical experience in business, science, engineering, software programming, and data processing
Employees of companies with an interest in applying data analytics in their businesses
Business and corporate members with an interest in becoming knowledgeable about the selection, implementation and competent use of data analytic solutions
Careers
Most large organizations have one or more Business Intelligence professionals who can assist with corporate data analysis. Common job titles include:
Business Analyst or BI Analyst
Data Analysts or BI Data Analyst
Business Intelligence Consultant or BI Consultant
Business Intelligence Analytics or BI Analytics
Tableau Analyst
Data Visualization Analyst
Data Visualization Developer
Tableau Dashboard Designer
Tableau Consultant
Marketing Analytics
Data Modeler
Program Topics
Data collection
Data preprocessing
Data storage
Data queries
Basic data mining
Descriptive data analytics
Data visualization, and results presentation
PAYMENT OPTIONS
The easiest way to pay for courses with Emory Continuing Education is using any major credit card including Visa, MasterCard, American Express, or Discover.
DEPOSIT OPTION
Students are able to put down a $500 deposit to secure a spot in this course. The deadline for paying the remaining balance of $2,995 is 10 days prior to the class start date.
"I would never have had the courage to apply and change jobs if I hadn't taken the BI course at Emory.  I wanted to thank you for your advice and all the support you've given me and continue to give by offering these workshops."

- Carolyn B.
"I entered the Business Intelligence (BI) certificate program at Emory Continuing Education with no prior experience as a data analyst. At that time, I was gearing up to make a major career transition back into corporate, following 10 years in entrepreneurship. Within 30 days of [program] completion, I landed a position as a BI Analyst/Tableau Developer (I had no Tableau experience prior to the program). I firmly believe that the skills I acquired through the program and Emory's strong reputation within the data community played a significant role in my successful transition -- but you must also network within the various industry professional groups and associations to make it all happen."

- John N.
"I just wanted to update you -- I was previously in the Business Intelligence certificate program. I recently accepted an offer as a Logistics Analyst with a Fortune 500 company and a 40% increase in compensation. The knowledge I picked up in the BI program greatly helped make this transition possible!"

- Katherine L.
"I wanted to let you know that I was recently promoted to an Operations Business Analyst. I was informed that one of the reasons I was selected to interview for this position is due to me taking the Business Intelligence course at Emory. I appreciate the support and guidance that you provided during the course!"

- Wayne M.
"My Interest in Business Intelligence (BI) was sparked while in my former role as a Senior Applications Analyst -- I had no idea what BI even was at the time. I found myself with a need for information not contained in any of the available reports supplied by our Analytics Department. Because the Analytics Department was in Geneva, Switzerland and I was in Atlanta, Georgia communication was less than ideal

Motivated by my natural curiosity as well as frustration, I obtained the necessary account credentials to access the SAP BI APP use for our reports. Having no SQL experience at the time, I started off by reading the HELP information in the app. I used the stare and compare method to reverse engineer a query in a report to successfully obtain the information I needed. I was hooked, but I knew I needed a lot more training -- so I started looking for a SQL class to take, and that led me to Emory Continuing Education. After attending an information session, I signed up the next day.

Emory's Business Intelligence program gave me the self-service BI skills used to transform raw data into actionable insight for improved decision-making through the creation of dashboards and visualization charts, and production of analytics reports. In October 2017, I began my position at Kaiser Permanente as a Business Intelligence Consultant. Completing this course was a huge step in making this career change!"

- James N.
"I would like to thank you for ECE's great Business Intelligence program…[the coursework] provided me with enormous knowledge and skills, which I will utilize soon in a business analytics role. Besides the skills and knowledge, I feel more confident discussing with peers, employers and friends about my previous career experience and future objectives which resulted in landing a job at a Fortune 500 Company.

You have been so generous -- starting with the info session, during the program classes and yet even after the program has ended you are extending your support to schedule some extra help sessions! I'm very glad that I enrolled in this certificate program, and I will definitely come back for more learning at ECE. Again, thank you so much for the great program and I look forward to staying in touch."

- Nizar M.
"I would like to thank you for encouraging all of us to be part of Emory Continuing Education. The certificate I [earned] for Business Intelligence allowed me to move up in my career and I now work as a Data Information Specialist here at Emory University – it's a good start for me as a data entry position. Thank you again."

- Salama M.
"Emory's Business Intelligence program provides an excellent platform for those seeking to transition into a career into data analytics. The program provides access to a great wealth of tools, resources, and knowledge that will allow you to position yourself to start a blossoming new career. I thoroughly enjoyed the course work in the program because it provided me with a direct hands-on approach to learning the tools used in analytic roles. I also liked that the course subjects are taught by seasoned professionals in the field that provide useful knowledge, insights, and a wonderful opportunity to network. The 'real world' applications that I learned in this program were essential to me landing my new role as an analyst at a Fortune 500 company. I would like to thank ECE for the continued support they provide and being a pivotal resource in allowing me to change my career!"

- Betty G.
"I was at a career crossroads until one day I stumbled upon some information about the Business Intelligence program at Emory Continuing Education. After a few conversations with the program advisor and further research, I decided to invest in my future and enroll. Doing so is one of the best decisions I have ever made. I am now equipped with skills that allow me to be competitive in the job market, I can continue to attend classes and refresh on content whenever I want – at no additional cost. Now I have the continued support of the Emory team as I work to further my career in the field of data analytics. Seize the opportunity for a life-changing trajectory!"

-Imani W.
"I have started working as a Performance Improvement Analyst -- I met the hiring manager at the Emory ATUG Meeting. More importantly, my Tableau and Excel experience has helped me with the interview. This Business Inteliigence program has been a really rewarding and transformative experience, and I could not have achieved this without your support."

- Daisy W.
"I cannot thank you enough for putting together the Business Intelligence program. I profited quite a bit from all my classes: Excel, MySQL and the Tableau training session. I gained experience that I will take with me everywhere I go. For example: I had issues with some reports at work until I attended the Business Intelligence class at Emory -- everything makes sense to me now. I am able to understand patterns, data relationships, DAX, matrix, cubes much better than before. This is a big plus for me and for my career achievements. Thanks!"

- Davi S.