Main content
Social Event Planning For Weddings And Celebrations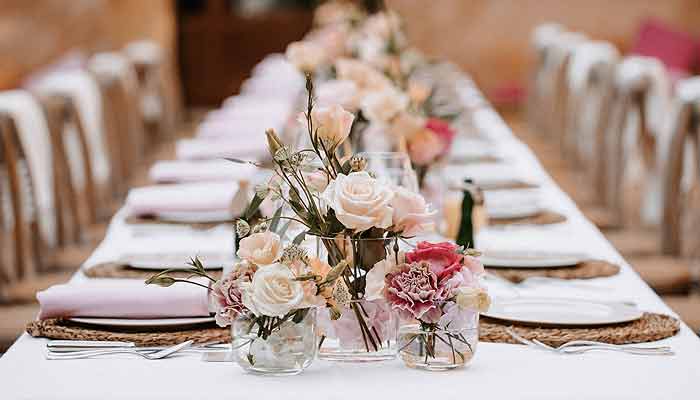 Learn the components of planning social events
If you ask most people about the most memorable moments of their lives, you will often hear a story about "When I got married", "My 50th Birthday Party'', or "My Baby Shower". Why do they tell these stories? It's because they are milestones that were celebrated with loved ones and included delicious foods, stunning decor, interactive activities, and traditions all in one.
It is this connection to other people and the celebrations we share together that make the social events industry a fun and lucrative market for Event Planners globally.
Join us as we explore and learn about the numerous components of planning and executing social events; including venues, contracting, invoicing, floorplans, timing, logistics, invitations, programs, vendors, staffing, themes, decor, favors, games, entertainment, registries, and more to meet your clients' needs.
By the end of the course, you should be well-equipped to apply what you have learned to organize and execute unique and profitable weddings, bridal showers, engagement parties, vow renewals, anniversaries, baby showers, birthdays, bar & bat mitzvahs, quinceañeras, holiday parties, and seasonal events for your very own clients.
Course Outline


Lesson 1: Social Events & How We Book Them

Types of Social Events

Types of Venues for Social Events

Contracts & Invoices



Lesson 2: Planning for The Wedding: Bridal Showers, Engagement Parties, Vow Renewals, Anniversaries

Brides & Grooms – What to expect and how to deal

Venues & Floorplans: Criteria, Regulations & Methodology

Save the Dates and Invitations

Children

Programs

Logistics

Staffing

Vendors

Food & Cake

Themes & Décor

Favors

Registries & Toasters

Execution

Entertainment



Lesson 3: Great Celebrations - Birthday Parties, Bar & Bat Mitzvahs, and Quinceañeras

Venues & Floorplans

Traditions

Themes & Decor

Entertainment & Activities



Lesson 4: Celebrate The Season

Venues and Floorplans

Food and beverage

Themes and Decor

Entertainment and Activities
Learner Outcomes
Create profitable and structured contracts and desirable proposals that meet your clients' needs.


Apply a strategic and creative methodology when selecting venues and designing innovative floor plans with a great flow.


Differentiate between -and apply the correct traditions and components- for numerous types of social events (weddings, baby showers, birthday parties, holiday parties and more) as you build out professional logistics programs, activities, games, and entertainment strategies.


Take action in an efficient and organized manner in regards to staffing and planner roles when planning and executing seamless logistics for your client, guests, and vendors.



Analyze social events trends and apply your own touch when you creatively design Instagram-worthy themes and decor.
Course Schedule
Next Section
| Type | Date | Time | Location |
| --- | --- | --- | --- |
| Online (Instructor-led) | TBA | TBA | Zoom |
Social Event Planning For Weddings And Celebrations Course Information
Contact Hours
6 hours
Course Fee(s)
Tuition non-credit - $375.00